Buttons
This is a page full of links to places that I like! If you want your link on this page, leave a note in the guestbook, on my profile, the main page comments, or hmu at @C04X14L on Twitter! Regradless of where you message me, I'll eventually see it.
If you want your button removed, contact me through one of the above means!
If you wanna link back, My epic, cool, new, totally not repurposed button is found below!
Parade Time!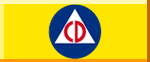 ---
wanna go home?