Links and Buttons
This is a page full of links to places that I like! If you want your link on this page, leave a note in the guestbook, on my profile, the main page comments, or hmu at @C04X14L on Twitter! Regradless of where you message me, I'll eventually see it.
If you want your button removed, contact me through one of the above means! Sorry I didn't tell you I added your button, I get scared of talking to people, but I added it because I think you're really neat! (Or simply because I liked the design!)
If you wanna link back, I'd prefer that you find one of the secret pages on the site and use one of those badges! The button I had on this page was pretty jank, which is why I took it down ;v; But the secret page ones are really fun and animated and cool! So go find 'em!!
Parade Time!!!!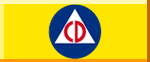 ---
wanna go home?